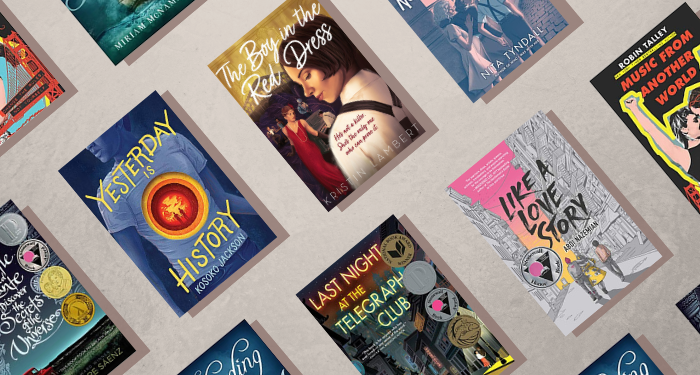 10 Queer YA Historical Novels That Reclaim LGBTQ History
This content contains affiliate links. When you purchase through these links, we may earn an affiliate commission.
Historical fiction was my first genre love, and growing up I read lots of middle-level and young adult historical books that covered a myriad of time periods around the world. I have a hard time remembering any historical novels I read that contained weird characters until about 10 years ago. When I finally started seeing queer characters in historical fiction, it was like a startling revelation – sure queer people have existed throughout time. But what really made me cry was realizing that just because gay people were persecuted more and the world was less inclusive of those who weren't cis or straight didn't mean not that homosexuals couldn't be happy. Queer historical fiction doesn't have to be limited to suffering.
Reading queer historical fiction is so vital because for so long queer history has been ignored, shunned, or simply never spoken about. But the more I read and the more I learn, the more I realize that my perceptions about queer people in the past are misconceptions and I have become hungry for more stories that imagine lives full of challenges. and triumphs. These queer YA historical novels range from aspirational and slightly anachronistic to meticulously researched and heartbreaking realism, but I think all of them are really needed to inspire us to have a more inclusive and open-minded perspective on history. For this list, I define historical fiction as anything that takes place before 1990, and I've tried to stick to realistic fiction rather than fantasy (although there's an example of travel in time in this list). But all of them will hopefully offer new perspectives and a fascinating insight into queer lives of the past!
---
Want more queer YA historical fiction? Discover the anthology All Out: The Top Secret Stories of Queer Teenagers Through the Ages edited by Saundra Mitchell. And for queer adult historical fiction, check out these fabulous queer historical fiction recommendations for Pride Month!