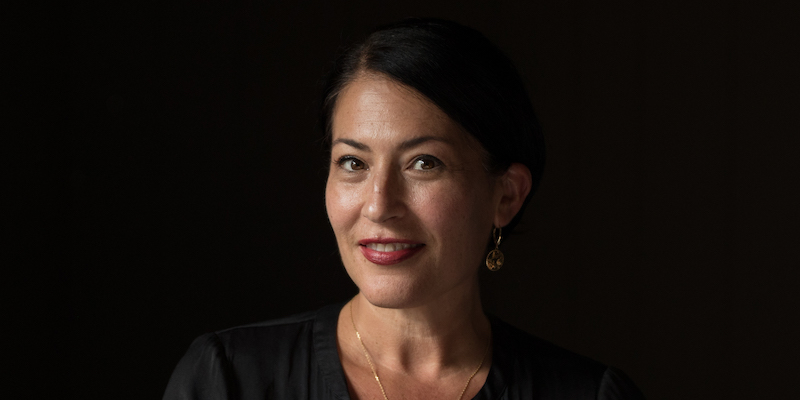 Ada Limón explains how to write a collection of poetry ‹ Literary Center
Next first appeared in Lit Hub's The Craft of Writing newsletter – subscribe here.
You would think that now I would know how to make a book of poems. Apparently, I've written six books of poetry. But the books remain a mystery to me. I begin, as most poets do, with one poem at a time. I write a poem, then stare at the terrifying, shining world and convince myself that I will never write another poem. Then I kind of surprise myself and do another poem. I have learned, despite all the protestations of blood, to trust the process. So that even when the poems don't come. Even if I stay silent for a long time, I believe the poems will eventually come back to me.
But how does a collection of poems become a book? How do you make a book out of pages of unique poems written over a period of years? It's still hard to explain. But I will try, and most likely fail, to convey how I did it. But first, a caveat: everyone makes books differently, everyone makes poems differently. There is no single path, no right path, only the path that gives you pleasure, the path that makes all the poems vibrate and pulse through the pages.
I used to think that making poetry books was about putting together everything I wrote and then cutting things out. But that's not entirely true. I wrote a lot. And if all the poems I wrote got into my books, the books would become bloated messes of repetitive chaos that would only confuse a frustrated reader. What I do, instead of collecting all the poems that I have written, is to start by collecting the poems that I am attached to in one way or another. Now, that can be difficult if your relationship with your job is particularly adversarial. (We'll have to save this conversation for another essay.) But I start with poems that matter to me, that feel important to me in some way. I call them the "anchor" poems.
From there, I start building on those anchor poems. I look to see what poems speak to these "anchor" poems, even if it's to disagree or contradict – at least they're conversational. During this process, it is important that I consider poems that do different things aesthetically. I'm interested when a variety of musical shifts, lyrical considerations, sonic disruptions, and narrative impulses can co-exist in the same manuscript. Sometimes I put poems that don't necessarily correspond to anything, but I just like them for some reason.
After collecting, say, 25 to 40 poems, I begin to wonder if there are threads connecting these poems. In my notebook, I write simple words that keep coming back as I read: "Animals, tension, isolation, connectedness, ancestry, love, grief." Words can be abstractions and they don't need to be precise or exact. Yet they give me a meaning, a mood, a world in which the work lives.
However you create your book, you have to be ready to change it, to modify it, to write more of it, to move it in the direction you want it to move.
Then the really exciting part comes. I start building the book, not just by organizing but by writing. Where I thought making poetry books was about cutting, now I think it's about writing, creating. I start adding other poems that I have already written that talk about these words that I have written, then I ask myself the big questions: if this was really a book, what am I leaving behind? side ? What was I afraid to write about? What would I want to be sure was in those pages if it was published?
With these questions in mind, I start writing more poems. Sometimes it takes years. Sometimes I only add two or three poems in a few months. Sometimes I find old drafts and edit for months to make sure the poem will be ready to go into the book. This, to me, is the most exciting part. To inspire me from my own work, from my own life. To imagine what the book needs is to imagine what I need is to imagine what poem I avoided or wouldn't have written because I considered it an unimportant image to explore. It sounds like "real work". The part where the book comes together, starts to take shape, starts to move as a living whole.
Of course, there are wonderful poets who could probably empty a desk drawer between two book flaps and have something incredibly brilliant. But not everyone can be so lucky. I need time to do my books. More importantly, I want to feel that the book has meaning for me, that it matters to me. When I've done something that resonates with me as a poet, as the human behind the work, then I start sharing it with my dear early readers. By the time I'm ready to send it, I want the book to feel cohesive, crafted, and as well-following as a long poem.
Who knows, the next book I write might be done in a totally different way. Nobody can predict the creative process and I hope I'm still growing as an artist and as a human, but right now I'm convinced that no matter how you make your book you should be ready to change it , to edit it, to write more , to move it in the direction you want to move it. Make it something that's all yours, make it something you want to give away, no matter how long it takes, make it something you want to read.