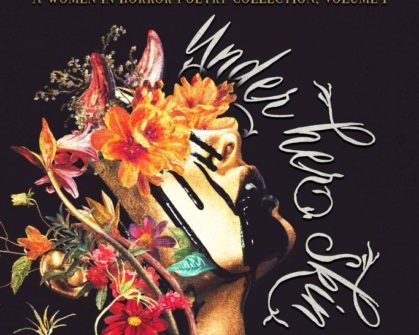 Black Spot Books Announces Women-In-Horror Showcase of Poetry, "Under Her Skin"
Black Spot Books is delighted to announce the first Women-In-Horror poetry presentation book, titled Under her skin, which features the poetry of some of the darkest and most lyrical horrified female voices.
Synopsis:
Edited by Lindy Ryan and Toni Miller, UNDER HIS SKIN celebrates women in horror from cover to cover. In addition to poems written by seventy poets, the collection also includes a foreword written by Linda D. Addison, Grandmaster of the Science Fiction Poetry Association (SFPA) and recipient of the Horror Writers Association Award of Excellence ( HWA); interior illustrations by the Grand Master of the Science Fiction & Fantasy (SF&F) Poetry Association and recipient of the Horror Writers Association (HWA) Lifetime Achievement Award, Marge Simon; and the cover art of famous horror artist, Lynne Hansen. The collection has been selected by the distributor IPG as Top Shelf Pick Spring 2022.
Under her skin will be available in paperback and e-book on April 5, 2022.
Also check
Yellow Veil Pictures, the NY / LA-based arthouse genre company, has added worldwide sales rights to Scott…
I finally gave a second vision to one of my most anticipated films of 2021 and …