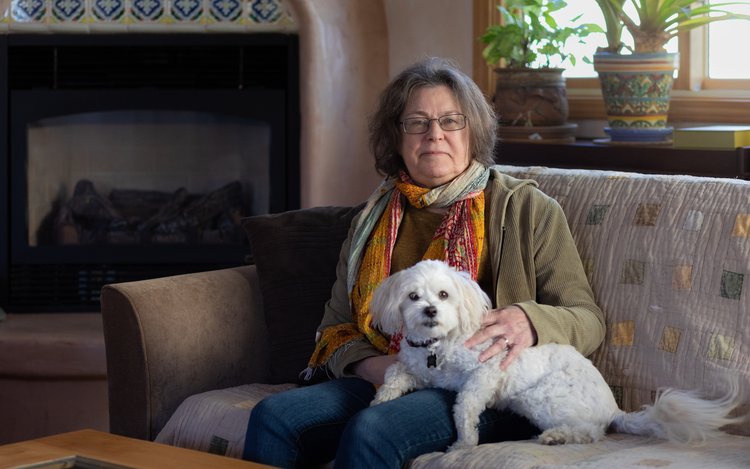 'Booth' draws most of its historical fiction from the story of an assassin and his loved ones
As a journalist, I have a difficult relationship with historical fiction. It makes me feel uneasy, almost giddy, when the facts of an article are muddied by fiction and opinion to the point that only the most expert and dedicated investigator can tell the difference. But with a novel like Stand (Penguin Random House), written by Man Booker finalist and PEN/Faulkner Prize-winning author Karen Joy Fowler, half of that tension disappears.
Fowler's process of researching the time and family of Lincoln's assassin, John Wilkes Booth, was as rigorous as an athlete's Olympic training. As in her previous work in bestselling science fiction, fantasy novels and short story collections, it's always clear how she slices and cuts the narrative cake. In interviews and in the book's afterword and acknowledgments chapter, Fowler makes it clear that StandThe research process included reading large amounts of published and archival material. She visited museums and even Tudor Hall, a home built by the family patriarch and located on Booth farmland.
The result is a project that explores politics, culture, moral divisions, racism, slavery, gender bias from the Victorian era to the 19th century, all seen primarily through the prism of dynastic battles and the dynamics of siblings and parents in a deeply troubled home. "Nice" alcoholism and drug addiction, gun violence, jealousy, celebrity culture, systemic injustice, vegetarianism, mental illness and black family life in the 1800s dance on the perimeters of its history central. The main line of the book focuses less on the best-known Booth to examine the rest of his family, and in doing so feels intensely contemporary.
Readers learn that family patriarch Junius Brutus Booth was a Shakespearean actor. His performances as Richard III were mythologized; applauded mightily on the occasions when his outrageous drinking habits did not reduce him to utter embarrassment. His sudden absences from the family and his indiscretions that end in bigamy leave John Wilke, his mother and siblings spinning like dervishes. Mom is depressed, her older sister Rosalie horribly shy, her brother Edwin an alcoholic imitation of their father. The most talented actress in the family, seductive sister Asia, is inflexible, wickedly charming, and emotionally unstable.
But when Congress passes the 13th Amendment to abolish slavery and General Lee surrenders to end the Civil War, John Wilke implodes and goes to the front lines of the novel. His Southern sympathies lean precariously toward violence as a means of preserving slavery and achieving notoriety. Fowler finally allows her to claim center stage in the novel's climax, which was written long before Fowler considered writing about the famous assassin's family.
Reading the book, I found myself forgetting, or at least casting aside, the son whose claim to fame as a white supremacist robbed our country of one of its most profound presidential thinkers. Siblings Rosie, Edwin, and Asia open up to complex characters who, had they not been members of the Booth family, would still have been intriguing subjects. Perhaps because we already know "the end" of this thread, and because Fowler does not pass judgment on the characters, it is possible to surrender to the fascinations of people who, for the most part, have struggled and triumphed. out of the spotlight.
Stand serves as pleasant side dishes to reading about the Dred Scott case and the John Brown uprising, both of which demonstrate Lincoln's worthy purpose and principles in power. I found myself conducting extracurricular research into the period, not so much to test the accuracy of Fowler's account, but because of a renewed interest in the history of this country and the justice that continues to behold him. default.
With populism, bigotry, systemic racism, mass shootings and wars raging in the world today, it is nearly impossible to hold out hope for the future. With Stand, Fowler suggests that it is possible to learn from the past in order to move on to a more ethical, peaceful and moral future. With this, historical fiction is gaining ground on my library, although I admit it, our relationship remains rocky.
To buy Stand here.