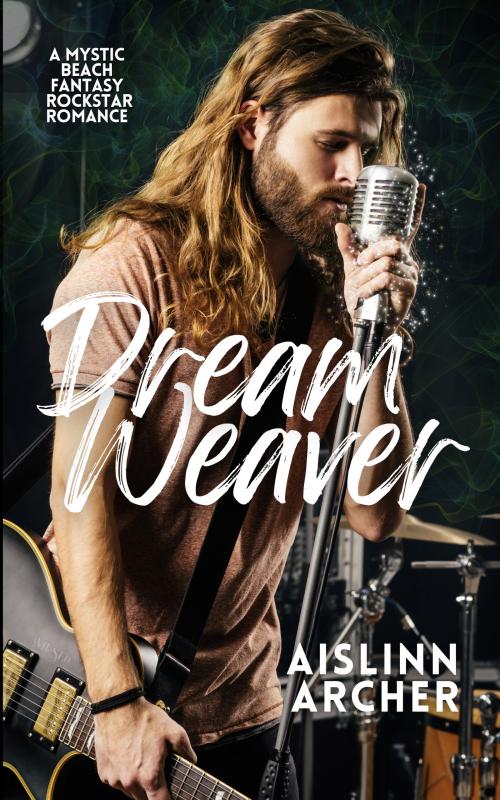 Local Author Releases Mystic Beach Fantasy Romance Follow-Up
Local author Aislinn Archer has announced that "Dream Weaver," her second book in Mystic Beach Fantasy Rockstar Romances, has been released in ebook and paperback editions on Amazon.com.
The second half of the series' launch duo that began with "Once Upon a Dream", this book concludes the story of Brighid and her lifelong best friend, crush and now rock star in her own right, Hunter, as he and his band arrive in the fictional Delaware resort town of Mystic Beach to record their latest album.
"Brighid and Hunter learned the hard way that the rockstar lifestyle isn't always conducive to maintaining relationships," said Archer, who worked as a professional sound engineer. "But Brighid gave Hunter a wake-up call to stay true to himself in the glamorous world he found himself in. The question now is whether he will be able to prove to her that he has found the best friend she remembers inside the rockstar he has become. "
But that's not the only rock star complication Hunter brings with him to Mystic Beach for his band's working vacation.
"With Hunter having established himself as a high-profile bachelor, his record label signed him on to star in a reality show. Even though he tried to put his rock star love life behind him, he has good reason. to accept it, since they agreed to feature his favorite charity. And that's where things really get complicated," Archer said.
Brighid finds herself swept up in front of the cameras and into the quagmire of social media at the same time Hunter is finally forced to face his true feelings for his best friend. The result is a comedy of errors, mixed with magical encounters with a past life and a goddess, and more of a trip to the ER, as Hunter's band tries to write new songs and stay incognito.
"At the same time he wonders if he shouldn't have been with Brighid all along, Hunter also realizes that going from girlfriend to girlfriend might be exactly the thing that ruins their friendship – the something he was afraid of from the time she first confessed that she had feelings for him, at age 15," Archer said.
Taking inspiration from Hunter's charity work in "Dream Weaver", Archer plans to donate 20% of his royalties from both books to a designated non-profit organization, the National Alliance on Mental Illness Delaware.
Archer, an award-winning journalist, has been a resident of the area for nearly 25 years, and local residents and visitors will find familiar places referenced in both books.
To learn more, visit AislinnArcher.com or MysticBeachRocks.com.