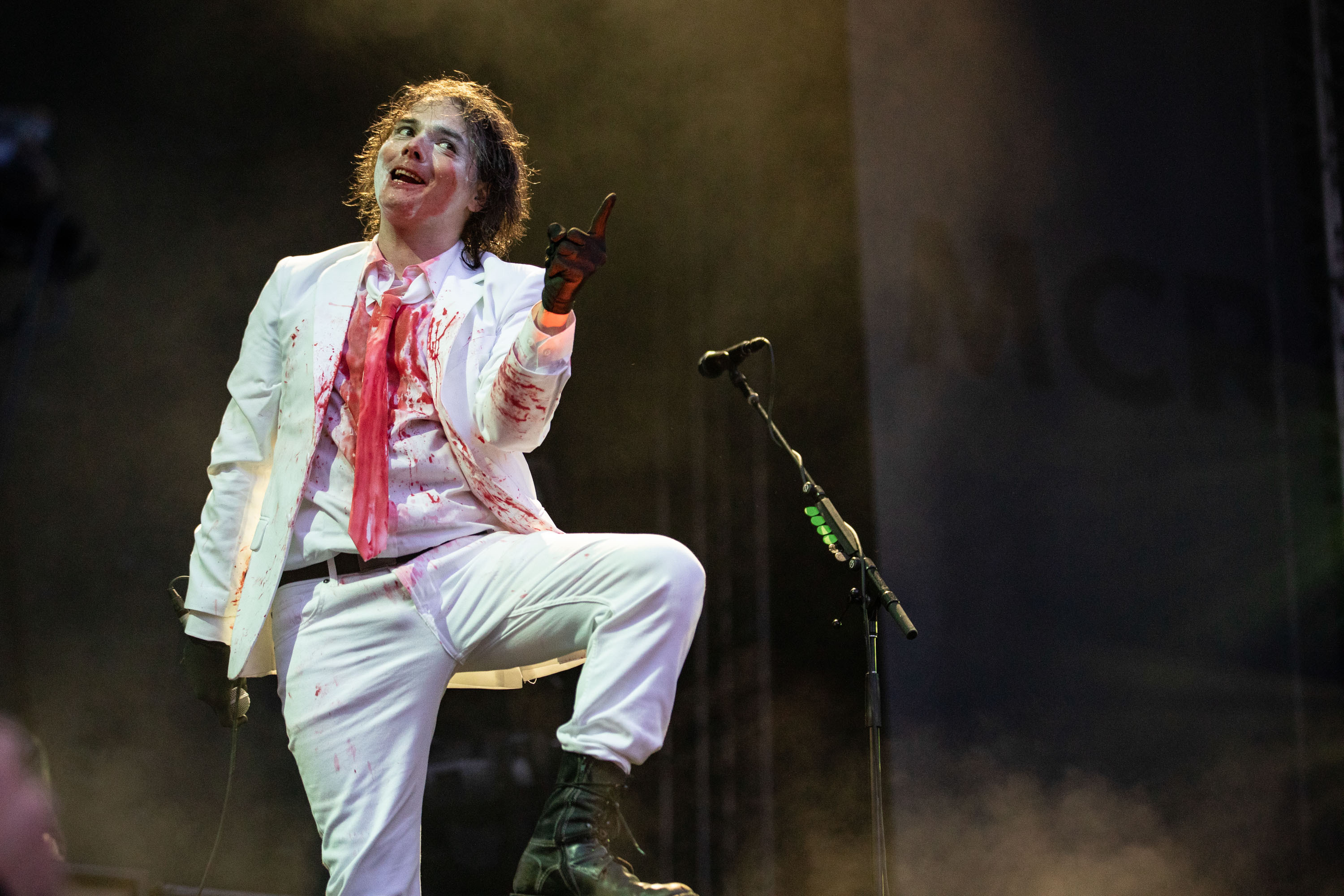 My Chemical Romance gives a lesson in mastery to Milton Keynes' first show | Live review
For most of My Chemical Romance's twelve-year career, the emo titans have taken to adopting a fondness for all things theatrical. Whether in the apocalyptic concept woven into 'Three Cheers for Sweet Revenge' or the insignia of the dark marching band in which they performed 'The Black Parade', via the neon comic schtick of 'Danger Days: The True Lives of the Fabulous Killjoys', each of their musical eras carved out their own distinct world, down to the finest detail.
So when they finally returned to the stage after a nearly decade-long hiatus – first in Los Angeles in December 2019, and most recently for two nights at the Eden Project in Cornwall earlier this week – c It was almost more shocking to see the band in civilian clothes.
That is, at least, until their giant Milton Keynes shows. The first of three original gigs scheduled for their comeback tour when it was announced in 2020 – before a long postponement for obvious reasons – tonight's performance still promised to deliver something grander. And, as frontman Gerard Way strides to the front of the stage dressed entirely in white with a ripped latex mask and fake bloodstains on his chest, it's clear the promise is about to be made. outfit.
"I feel so powerful," he whispers chillingly into a distorted microphone, his new persona seething inside of him. It's not hard to see why. Even their opener is a bold, daring choice: The slow-burning, shimmering "The Foundations of Decay" is only a week old when it airs live, but already chunks of the crowd are singing along with its chorus. anthemic.