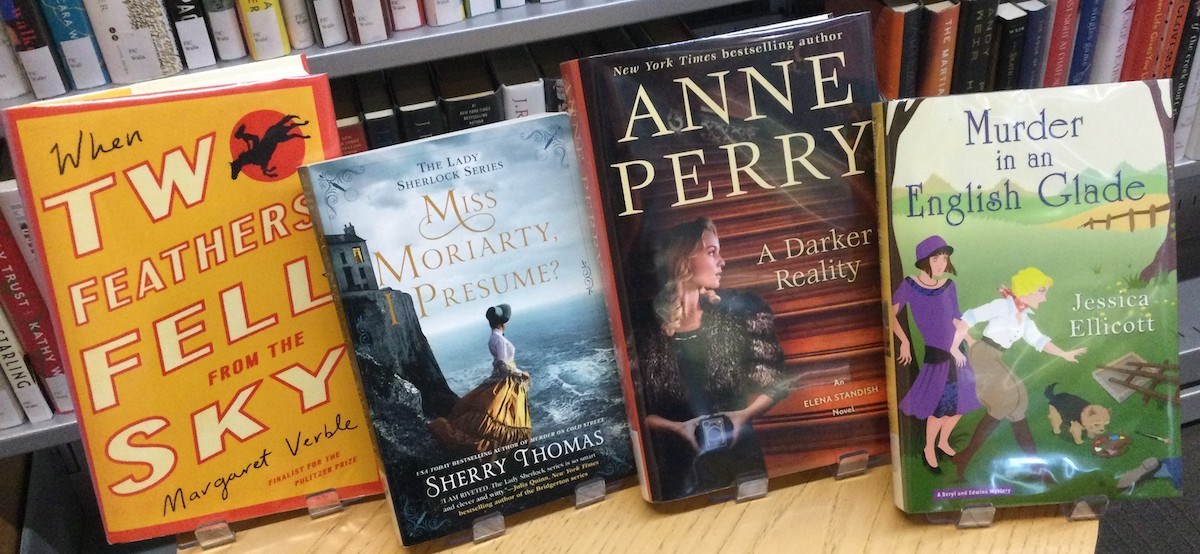 PICK OF THE WEEK: Exploring Historical Mysteries
Mixed genres are books that mix elements from two or more different genres. Mixed genre books have been around for a long time – one of the most popular mixed genres are psychological thrillers. The BWG Library 2022 Reading Challenge includes reading a mixed-genre book. Readers can choose from any combination of genres such as Paranormal Romance, Fantasy Sci-Fi, Thriller Mystery, Romantic Comedy, Horror Comedy, Dark Fantasy, Western Horror, and Fantasy comical.
Today's BWG selections will spotlight another popular mixed genre: historical mystery. Historical mysteries are set in a time in the past, and the central plot involves the solving of a mystery or crime (usually a murder).
Miss Moriarty, I presume? by Sherry Thomas
Charlotte Holmes comes face to face with her nemesis when Moriarty turns to her in need.
Murder in an English Glade by Jessica Ellicott
An artists' colony in Maitland Park, which turns into a real murder case, friends Beryl and Edwima face a possible crime of passion.
When two feathers fell from the sky by Margaret Verble
After disaster strikes at one of her shows, Two Feathers, a young Cherokee horse diver loaned to Glendale Park Zoo as part of a Wild West show, must unravel a mystery that spans centuries.
A darker reality by Anne Perry
Elena Standish investigates the mysterious death of Lia Worth, who she discovers was a British spy, at a birthday party for her parents in Washington DC