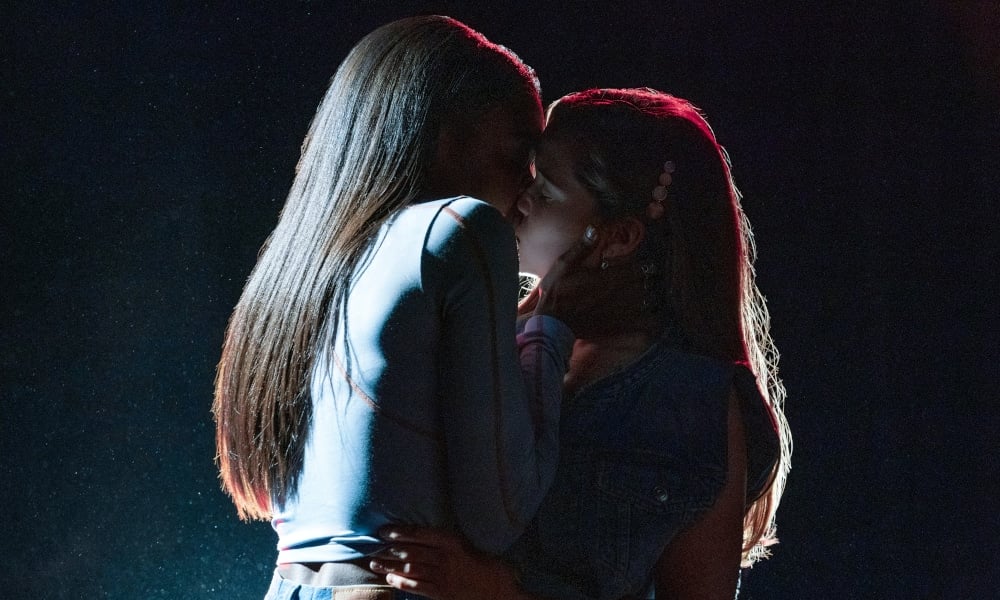 Unlock Your Next Romantic Vampire Obsession With Netflix's 'First Kill'
A teenage vampire named Juliette must make her first official kill to take her rightful place alongside her powerful supernatural family. She has her eyes on the new girl, Calliope. She is human but coincidentally she has her own killing program. Calliope comes from a long line of monster slayers and longs to prove herself to her family. To do this, she too must make her first kill as a hunter.
But what happens when the two high school students neglect their homework and fall in love with each other?
Related | Kristen Stewart Goes On A Gay Ghost Hunting Adventure
This is Dusk meets Romeo and Juliet with a modern queer twist, and believe me, you won't want to miss it.
Netflix adapted First murder from a short story written by fantasy author Victoria "VE" Schwab. When the streaming platform signed on to turn the story into a series, she joined the team as a writer and executive producer. In an exclusive interview with Gayety, Schwab said she wanted to do a story that she would have liked to read growing up.
"Too often when we have queer characters, the story has to be about queer identity and I think queer kids deserve gender stories too. They deserve adventures.
We also caught up with series stars Sarah Catherine Hook (Juliet) and Imani Lewis (Calliope) to discuss portraying and bringing that love to life on the small screen.
"I think it's important that we have these stories because it's not always everyone's journey, and I think it's important to show that your sexuality or what you identify with is really 1/1000 of who you are," Lewis said. "It shouldn't be at the forefront of how people see you or define you. There is so much more to your character.
"That's never the point of contention," Hook added of the characters' sexuality. "Not only is it not questioned, but it is accepted and celebrated."
The eight episodes of First murder are now on Netflix.